Using Azure Log Analytics
Azure Log Analytics is a service that monitors your infrastructure offering query capabilities that allow you to perform advanced searches specific to your data.
The Log Analytics solution helps you to analyze and search the Azure activity log in all your Azure subscriptions, providing information about the operations performed with the resources of your subscriptions.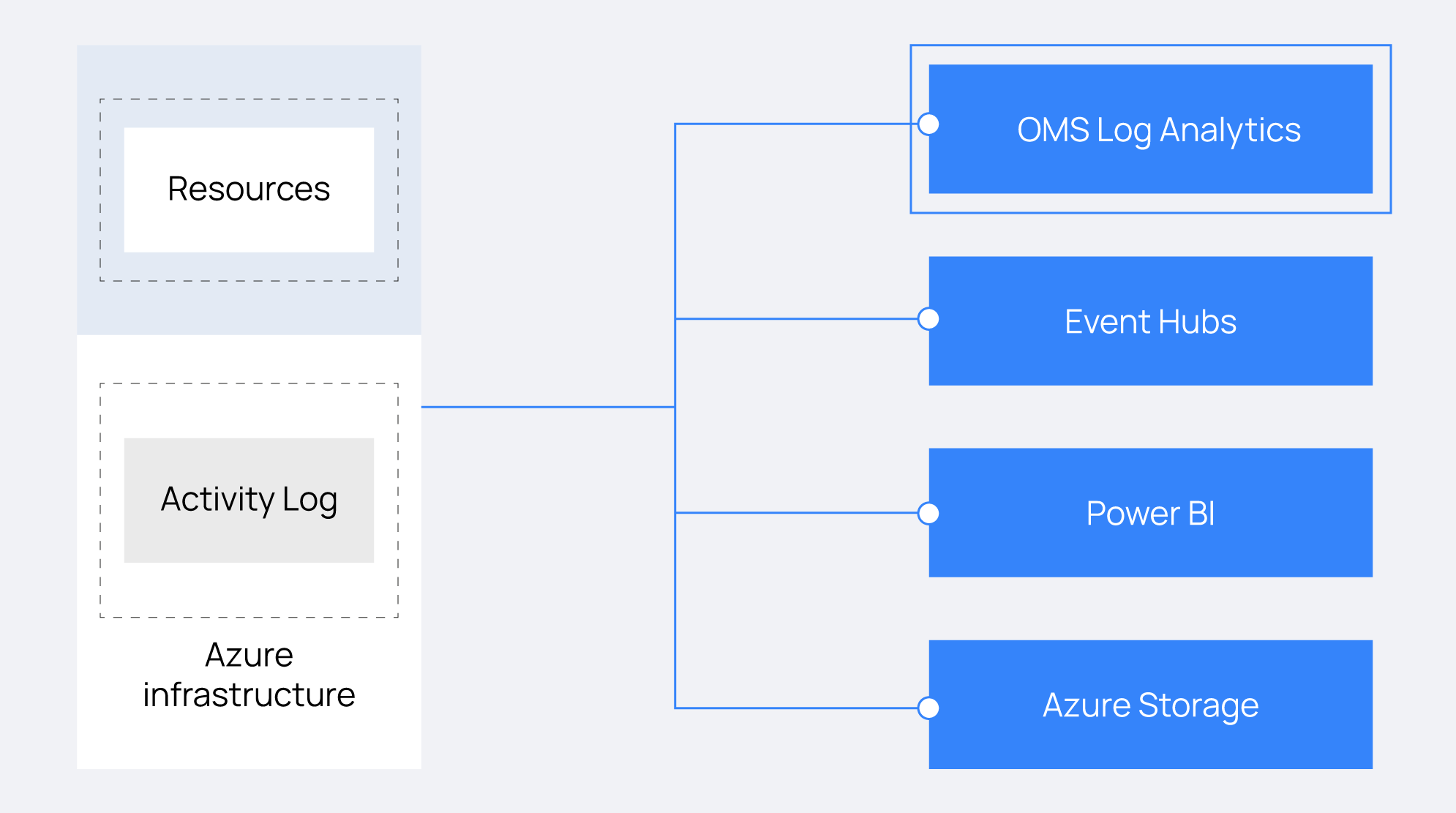 The data collected by Log Analytics can be consulted through the Azure Log Analytics REST API. The Azure Log Analytics API uses the Azure Active Directory authentication scheme.
A qualified application or client is required to use the Azure Log Analytics REST API. This must be configured manually on the Microsoft Azure portal.
Setting up the application
The process explained below details the creation of an application that will use the Azure Log Analytics REST API. It is also possible to configure an existing application. If this is the case, skip the Creating the application step.