Visualization and dashboard
Wazuh provides a web dashboard for data visualization and analysis. The dashboard comes with out-of-the-box modules for security events, PCI DSS compliance, detected vulnerable applications, file integrity monitoring data, configuration assessment results, cloud infrastructure monitoring events, and others. You can perform forensic and historical analysis of your alerts with the Wazuh dashboard.
Wazuh also provides a PCI DSS compliance dashboard under the regulatory compliance module.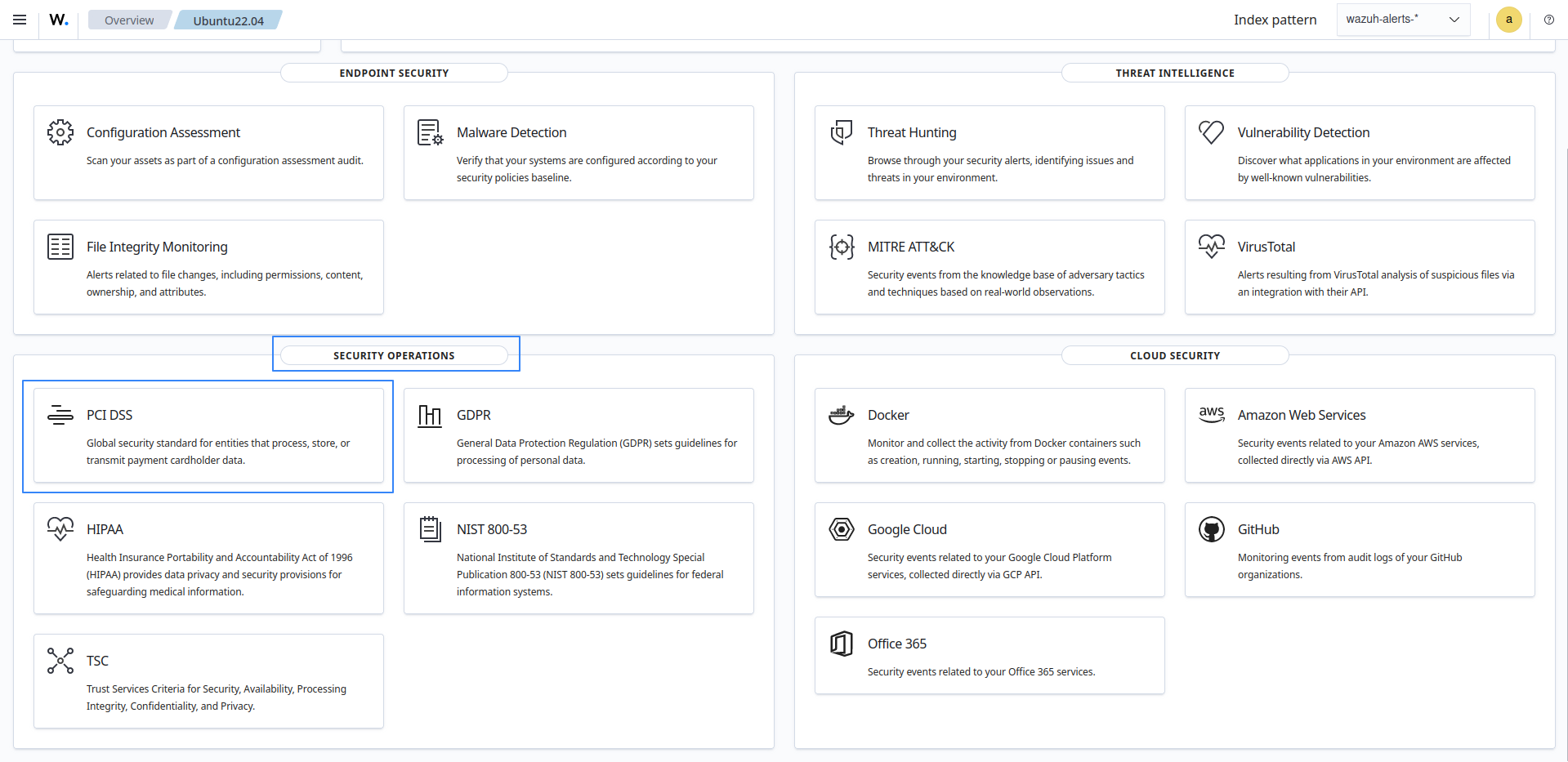 Thanks to the PCI DSS compliance dashboard, it's possible to monitor and track events that trigger PCI DSS requirements. This dashboard offers a quick view of the PCI DSS controls and visualizations of related events and requirements.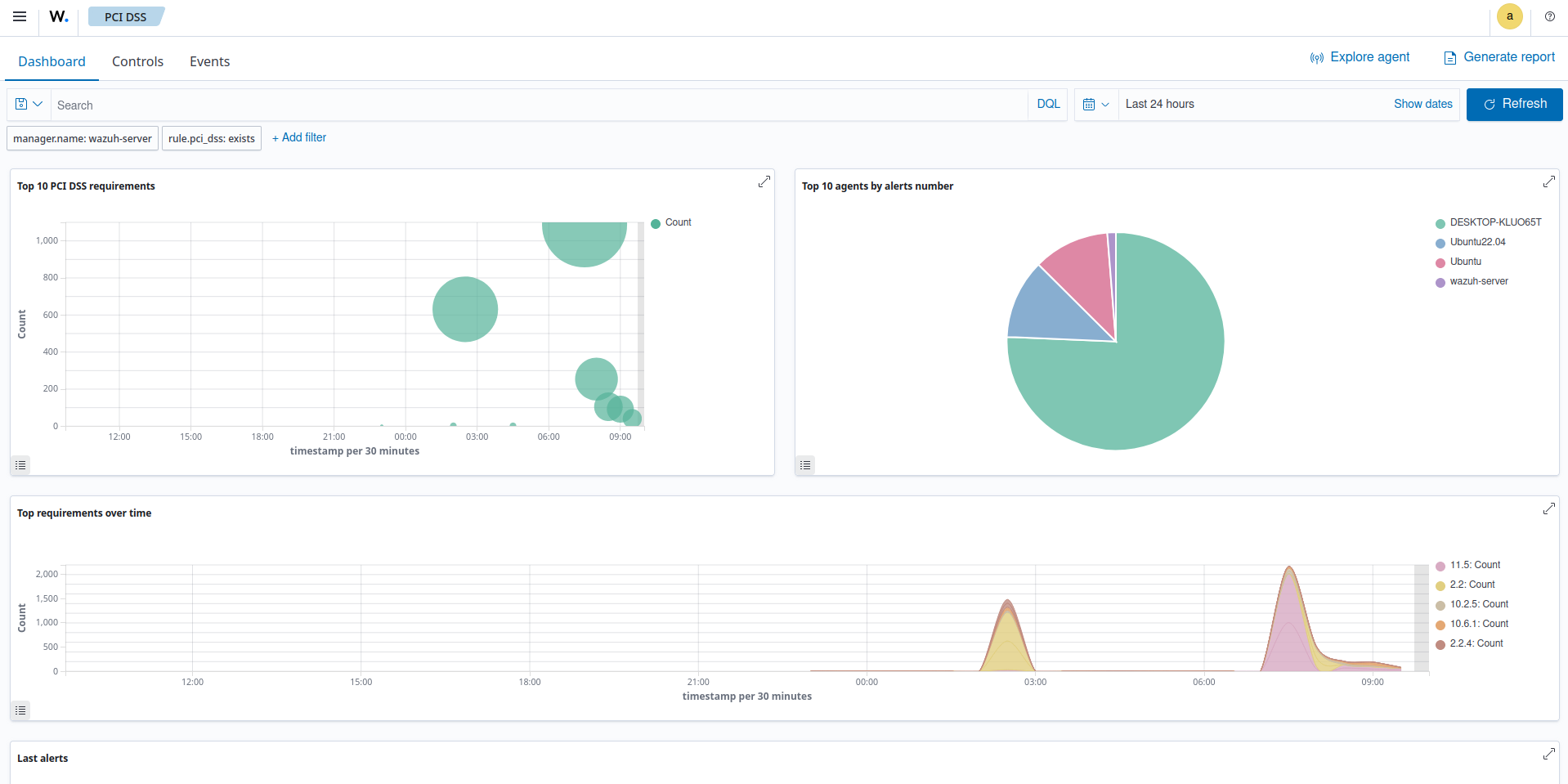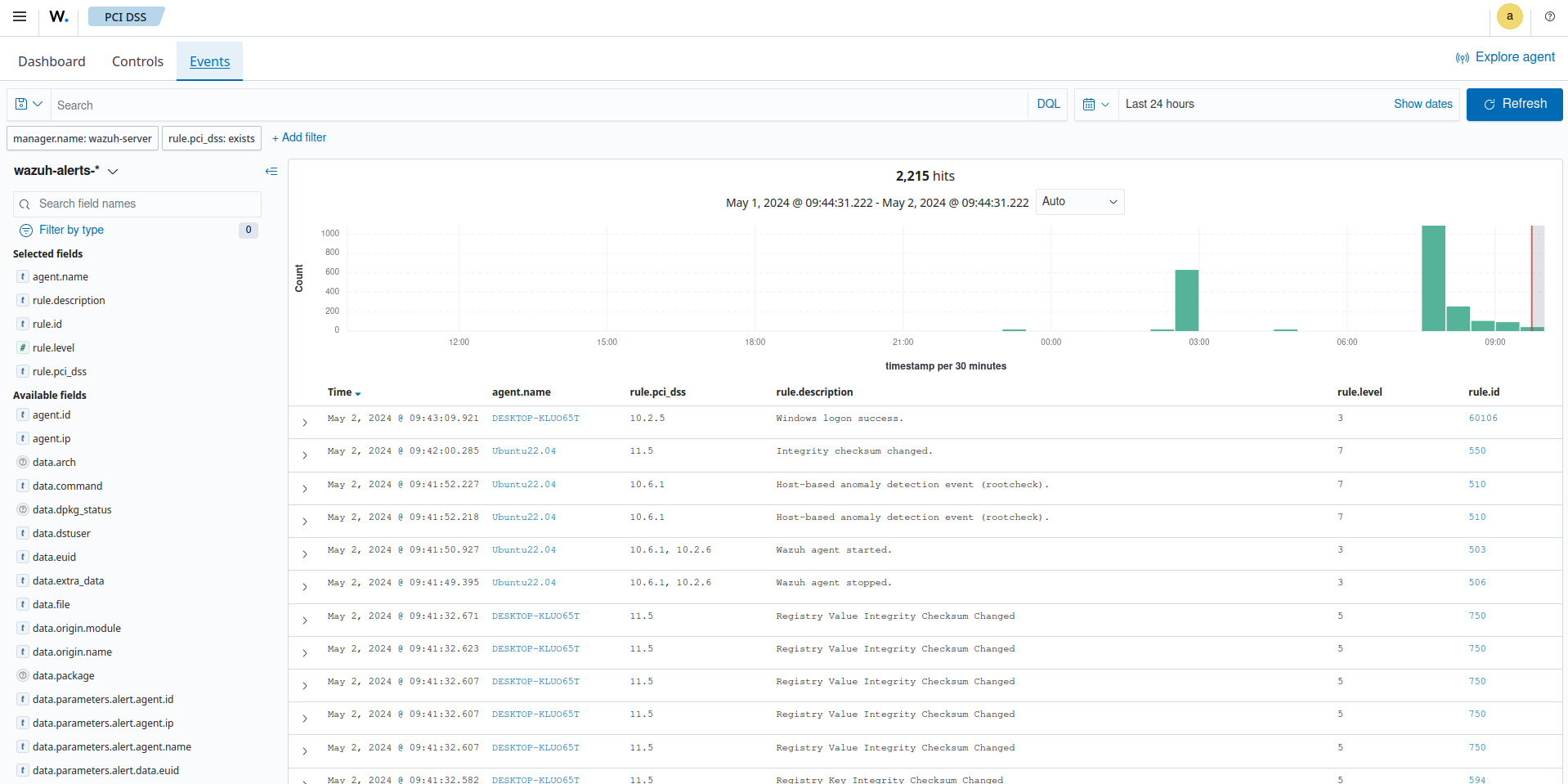 The Wazuh dashboard allows meeting the following PCI DSS requirements:
Requirement 10 - Log and Monitor All Access to System Components and Cardholder Data: This control requires that user activities, including those by employees, contractors, consultants, internal and external vendors, and other third parties are logged, monitored, and any generated alerts are reviewed periodically.
The Visualization and dashboard module helps to meet this requirement by showing events, alerts, configuration assessment results, and other information relevant to achieving PCI DSS compliance.