Regulatory compliance
Regulatory compliance means following laws, rules, regulations, and standards set by government bodies, industry regulators, or other authorities. Organizations need to adhere to regulatory compliance to uphold the integrity of business operations and protect sensitive data.
Adhering to regulatory requirements constitutes a crucial component within an organization's cybersecurity framework. Through alignment with relevant laws, rules, and benchmarks, entities can safeguard their information resources and mitigate the likelihood of security breaches.
Wazuh provides several capabilities for implementing compliance, including:
File Integrity Monitoring (FIM).

Security Configuration Assessment (SCA).

Vulnerability detection.

Malware detection.

Incidence response.
Wazuh provides out-of-the-box rulesets mapped against compliance tags for PCI DSS, HIPAA, NIST 800-53, TSC, and GDPR frameworks and standards.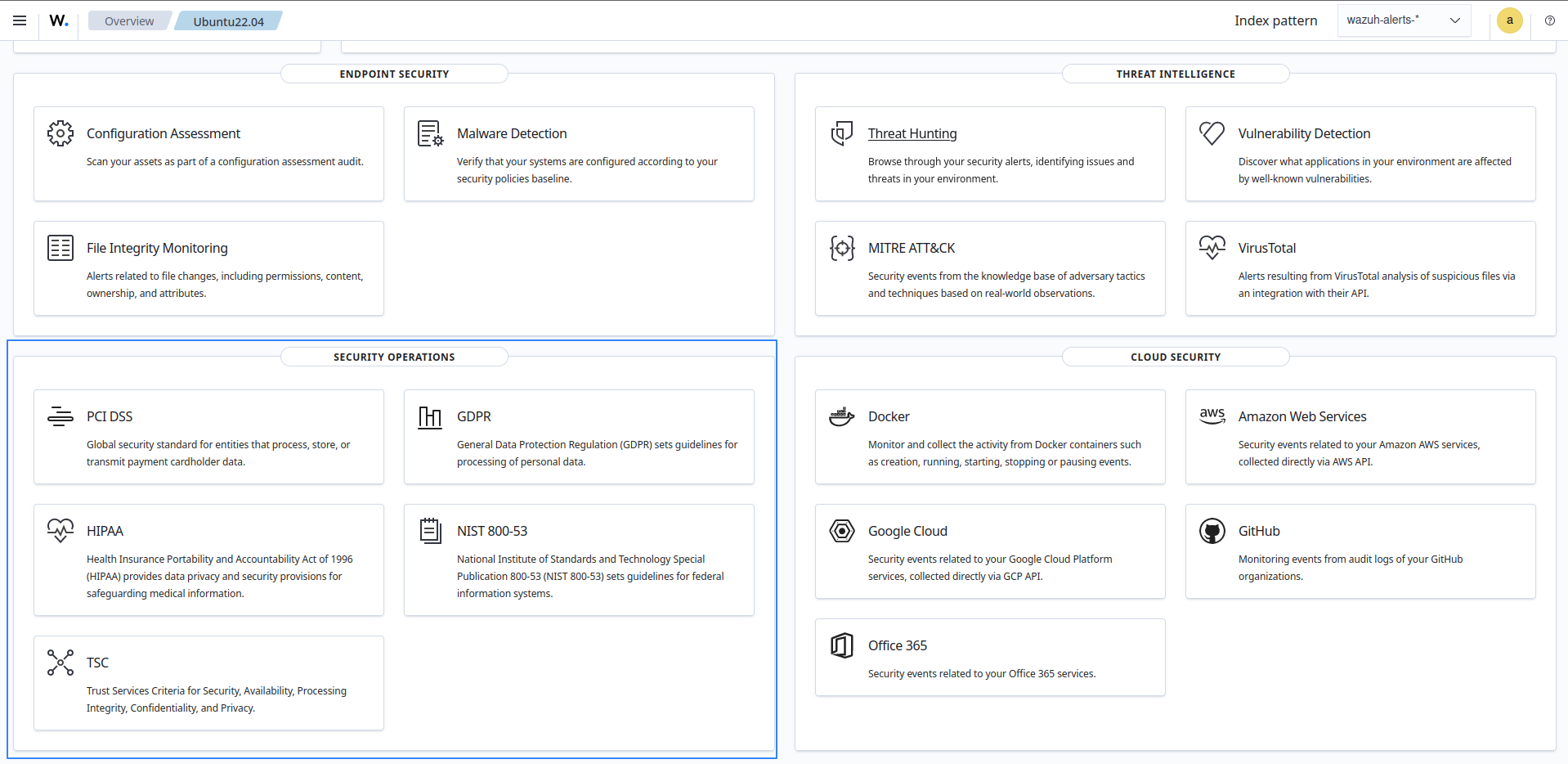 Wazuh allows you to create custom rules and tag them to compliance standards that suit your needs. The following section details use cases for the supported standards.